By Liesel Schmidt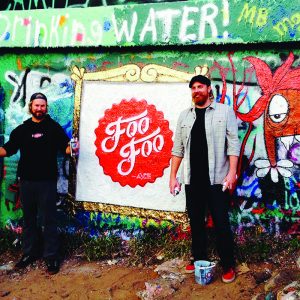 The term "foo foo" itself is an oddity, quite an applicable expression of just what those two strange little words strung together are—the stringing together of a band of musical talents, historically used in reference to members of ships' crews who formed bands on their ships during the 19th century to hold impromptu musical performances. For Pensacola, that turn of phrase seemed nothing if not apropos of a festival held downtown each year to bring together and showcase some of the area's most talented musicians, artists, and entertainers for twelve days—Foo Foo Festival.
Running from November second through the thirteenth, Foo Foo Fest is a true taste of just what unique individuals and organizations comprise the arts and entertainment scene in Pensacola, a fun-filled event whose core mission was put into motion by Arts, Culture and Entertainment, Inc. (ACE). It was ACE's belief that grant monies for Pensacola area arts and cultural organizations could effectively be raised by holding a full-fledged festival during the city's "off-peak" season, the somewhat slow period of winter when the calendar seemed a bit slack—and that belief has given rise to an engaging experience worth putting on the books.
Stacked with everything imaginable from orchestra performances and artistic dance to massive exhibitions displaying the works of area painters and crafters, it takes only a glance down the schedule of more than twenty events to note that Foo Foo is fun fun, drawing talents in droves and inciting an influx of people into the city to take part in this unique celebration of creativity and culture.
As varied in its offerings as the city itself, Foo Foo Fest puts forth something for everyone, whether your idea of cultural immersion runs to the highbrow or digs into arts more unrefined.
For more information on ticket pricing and availability as well as full details on the schedule of events, visit www.foofoofest.com.
---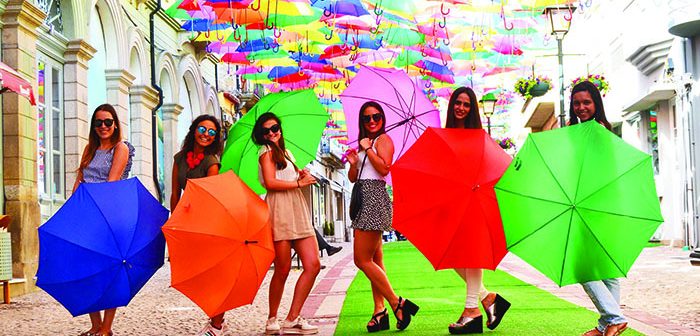 Want a peek at what's on the calendar? Here are just a few events that make Foo Foo one event you won't want to miss:
November 2
Atlas Beverage Class at The Fish House- Deckbar at The Fish House, 5:00-10:00 p.m.
The Weddings Singer- Pensacola Little Theatre, 7:30 p.m.-10:00 p.m.
Pensacola Umbrella Sky Project and Busker Festival
November 3
The Great Gulfcoast Arts Festival- Seville Square, 9:00 a.m.-5:00 p.m.
Jazz for Justice
Go Big Red- Pensacola State College, 5:00p.m.-9:30 p.m.
Clean Energy Fest/Future of Energy Art Exhibition- Pensacola Museum of Art 5:00 p.m.-7:00 p.m.
Musica Hispanica
November 4
Back on the Blocks Festival: Indian Dance Show- 11:45 a.m.
Awakenings full concert performance- Saenger Theatre, 7:30 p.m.- 9:30 p.m.
Back on the Blocks: Chief Chef- Five Sisters Blues Café
CUBED outdoor mural installation
November 5
Peat and Pearls: A Celebration of Scotch and Oysters- The Barkley House, 3:00 p.m.
Storyteller's Circle: The Color of Courage
Science on the Street
November 6
Fiore Flower Flashes
Art-A-Thon: Long Hollow Park Foundation Dedication- Long Hollow Park, 9:00 a.m.
Peat and Pearls: VIP Dinner- The Lee House, 6:00 p.m.
November 7
Science on the Street
CUBED outdoor mural installation
Pensacola Umbrella Sky Project and Busker Festival
November 8
Science on the Street
CUBED outdoor mural installation
Pensacola Umbrella Sky Project and Busker Festival
Fiore Flower Flashes
November 9
Pearl Round Table w/the "Pearl Goddess" Betty Sue King- Susan Campbell Jewelry, 5:00 p.m.
"Viva Italia" Wine & Food Event at Jackson's Steakhouse- Jackson's Restaurant 5:30 p.m.- 8:00 p.m.
Stamped/Vineyard: Movie Night- The Vineyard, 6:00 pm.
Writing on the Runny Side of Florida- Pensacola Cultural Center/Artel Gallery
Frank Brown International Songwriters' Festival
November 10
US Navy Blue Angels Homecoming Airshow- NAS Pensacola 8:00 a.m.
An Evening with Guitarist Gene Bertoncini- Pensacola Opera Center, 6:00 p.m.
Pensacola Eggfest VIP Dinner- Legendary Marine, 6:00 p.m.- 9:00 p.m.
November 11
Pensacola's Salute to Veterans- Saenger Theatre
US Navy Blue Angels Homecoming Airshow- NAS Pensacola 8:00 a.m.
Frank Brown International Songwriters' Festival
November 12
13th Annual Pensacola Marathon- Admiral Mason Park, 6:30 a.m.
Maria De Buenos Aires- Pensacola State College, 2:00 p.m.
Frank Brown International Songwriters' Festival
November 13
An Evening of New Orleans Jazz- Phineas Phogg's, 6:30 p.m.
The Williams Trifecta- Christ Church Parish
Frank Brown International Songwriters' Festival