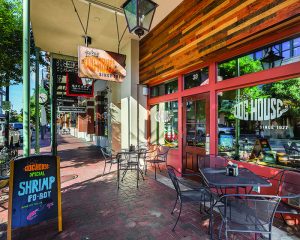 By Liesel Schmidt
Architecture is more than a configuration of materials put together to form a structure—it's an actual art, blending form and function to create something that not only serves a purpose, but also pleases the eye. It requires a certain vision, a creativity that merges an innate ability to look at an empty space and see what it could become with an understanding of the challenges presented in bringing that vision to life. For Dean Dalrymple and Scott Sallis of Dalrymple Sallis Architecture, that vision and creativity is at the very core of their company, underscoring their success to make them one of the foremost firms across the Emerald Coast.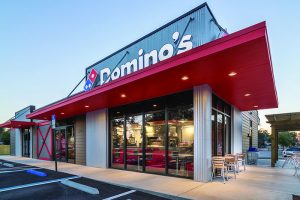 Not that the road to success has been one without bumps. Much like the rest of the country, the recession of 2008 took a heavy toll on the two men—who, up until that point, had been the sole owners of their own respective architectural firms. But rather than surrendering, Dalrymple and Sallis began to collaborate with one another on projects, combining their unique strengths to become a formidable team and ultimately leading them to merge their names and their companies into one.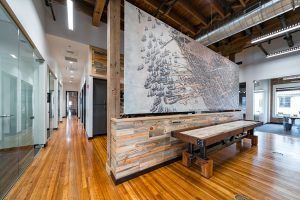 Since 2010, Dalrymple Sallis Architecture has taken on high profile projects all throughout the Pensacola area and beyond, renovating spaces and lending their abilities to new builds that have made their portfolio one worthy of note. And while they could have focused solely on commercial or residential projects, their talents and expertise have given them the range to rise to any occasion, and so their fingerprints have left an indelible impression on everything from office buildings and restaurants to homes. Counted among their most favorite, however, would be projects that have transformed the face of downtown Pensacola: Old Hickory Whiskey Bar, Dog House Deli, Urban Objects, Four Seasons Eatery, Pure Barre, Fosko's, Elebash Jewelry, Escape, Play, Urban Swinery, Graffiti Pizza, and the offices of Catalyst and IRIS. "The downtown area has been undergoing such a renaissance in recent years, really bringing it back to life and creating something remarkable—and it's been truly a privilege to share in the transformation of this beautiful city," says Sallis.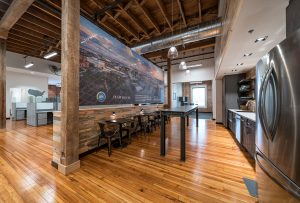 And it truly is something to behold, transforming it into a bustling epicenter where cultural and community events imbue it with flavor and countless cafés, eateries, and shops thrive with the lifeblood of the many patrons who partake of their unique offerings each day. For Dalrymple and Sallis, the grid work of streets could almost be a living portfolio, lined with façade after façade that silently testifies to their proficiency and skill.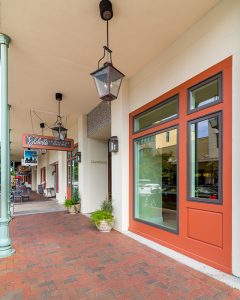 "I always enjoy the process of a project and the people involved, and the most successful projects we take on have all really started with the client and their vision," says Dalrymple, whose work in construction and engineering has taken him all over the country. "I've always enjoyed creating unique solutions to common problems, and architecture provides me the opportunity to do that daily, which is one of the things that keeps me so passionate about my work," he explains.
Sharing equally in that passion is his partner, whose love of architecture led him to pursue a degree from the University of Arkansas before launching his own business. "My passion for architecture really came from my understanding that good design can affect how people feel and behave in a space as well as how much it can truly affect the quality of life," says Sallis, a former native of Arkansas who moved to the area in 1991.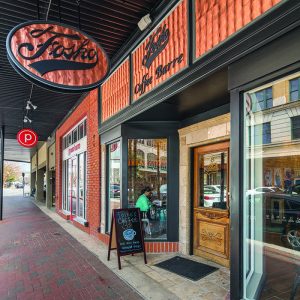 Many years and many challenges in, their passion has never faltered. Rather, it has spurred them to pursue new frontiers and explore new avenues, ever widening the scope of their work to keep themselves challenged and excited. And it shows. From custom luxury homes on the beach to commercial spaces, nothing that bears the Dalrymple Sallis Architecture name is without evidence of their eye for detail, their dedication to design, or their creativity. "We're always excited to see what's next," says Dalrymple. And what's next for this team will definitely be exciting to see.
Dalrymple Sallis Architecture is located at 503 East Government Street, Pensacola, Florida 32505. For more information, call (850) 470-6399 or visit www.dalsal.com.