By Liesel Schmidt
Spend even five minutes in Pensacola and you can see it: this is one city that flies high with patriotic pride—literally.  From the Blue Angels that soar through the skies above us to the ships that pull into port, we salute the brave men and women who put their lives on the line everyday to defend our freedom and keep this country safe. Without the Army, Navy, Marines, Air Force, and Coast Guard who file in rank and shout out their battle songs, our beautiful City of Five Flags would not be what it is today. And for the honor they bring us, we thank them. They've fought in countless wars and travelled worlds away, giving their time and sometimes making the ultimate sacrifice in service to us all.
In this issue, we call upon all of our readers to join us in offering our gratitude to all branches of the Armed Forces who protect and serve America today as well as those veterans whose years of guarding our nation have come to a close. For their selflessness, words are not enough. To the family members who stand beside them, we also extend our thanks—without you to keep the home front strong and their morale rallied, our service members would feel the full burden of the battle lines. In as much as we can, and in as many ways that we can, we hope that Pensacola remains a city that runs deep with true military pride. Jet engines are the sound of freedom ringing loud and proud here, and uniforms are a beautiful sight. These are the signs that reassure us that we are a city in a nation where Lady Liberty is loved with a passion…in the land of the free and the home of the brave.
Where Dreams Take Flight
By Liesel Schmidt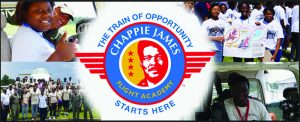 Over the past few years, an increasing amount of focus has been given to the areas of science, technology, engineering, and math in school to develop those skills and natural talents in the young people who show promise and extraordinary interest. Built on that foundation of a desire to learn, talent is given room to grow as children are encouraged to pursue those fields throughout their lives, creating even greater gains for furthering progress in this ever-advancing world.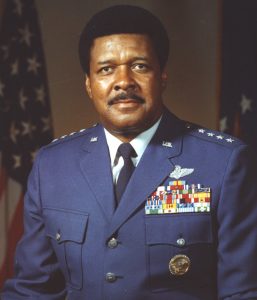 Fostering the future of flight right here in Pensacola, the General Daniel "Chappie" James Flight Academy opened its doors to its first students in 1996, giving boys and girls between the ages of 13-18 the opportunity to spread their wings and literally let them fly. Named for General Daniel "Chappie" James, Jr., a graduate of the Tuskegee Institute who became notable as the First African American Four Star General of the Air Force, the academy offers a weeklong camp each summer during which students learn the basics of flight—everything from how and why planes fly to such principals of flight including aerodynamics, aviation, and navigation. Field trips off-site to flight related points of interest including the Airbus facility and the Coast Guard flight training center in Mobile as well as Innisfree Jet Center and Pensacola Regional Airport give these budding aviators a firsthand look at flight in progress and a close-up of what makes them tick, and flying in flight simulators gives them a more real way to experience what they've learned in the classroom for themselves.
In addition to the tenets of flight, students at the academy learn and develop leadership skills through the five areas of primary focus:Aviation Basics and Aerodynamics, Academic Excellence, Independent Thinking and Decision-Making,Presentation and Public Speaking Skills, and Financial Life Skills. More than just a place to learn flight, this has become a place where dreams about the future can soar.
The flight academy was founded for the specific goal of reaching the students who might otherwise not have the opportunity to attend such a high-quality program, offered free of charge and operated by a team of volunteers and pilots whose own passion for flight have gotten this amazing mission off the ground.
Furthering their goal to reach as many students as possible, the flight academy recently opened a new facility, which will allow them to provide a year-round aviation experience for young students with a desire to learn about aviation and careers in aviation.  Plans for providing after-school tutoring for students on a limited basis are also in place, as are programs and events designed to tell the story of General "Chappie" James and the Tuskegee Airman.
The General Daniel "Chappie" James Flight Academy and Museum is located at 1608 Dr. Martin Luther King Jr. Drive, Pensacola, Florida 32503. For more information, call visit www.gdcflightacademy.org.