photos & story provided by The Arbors of Gulf Breeze
A location minutes from the beautiful white sands and crystal blue waters of Pensacola Beach create the perfect setting for a Senior Living Community that features "Artful Dining."

The Arbors of Gulf Breeze offers a resort style dining experience where the chefs create meals that are as delightful to the eyes as to the taste. They pride themselves on creating unique dishes whether it be a new creation or a traditional cherished family recipe. The culinary associates at The Arbors take pride in serving happiness, not just food.
The in-house pastry chef creates fresh desserts daily and menus feature a wide selection of Hershey ice cream. A broad variety of baked goods, fresh fruit, coffee and tea are always available for residents and guests. The Arbors culinary team offers an à la carte breakfast with eggs "any way you like," a choice of bacon or sausage, fresh fruit, toast, waffles, pancakes, or cereal. Also featured is a daily breakfast special. The Arbors residents enjoy starting their mornings with friends over a hot cup of coffee, tea, or a variety of juices. The talented chefs artfully create daily specials for lunch and dinner, as well. There is, of course, an "Always Available" menu including a variety of some long-standing favorites and lighter fare featuring sandwiches and salads. The homemade soups created daily are also a big hit with residents.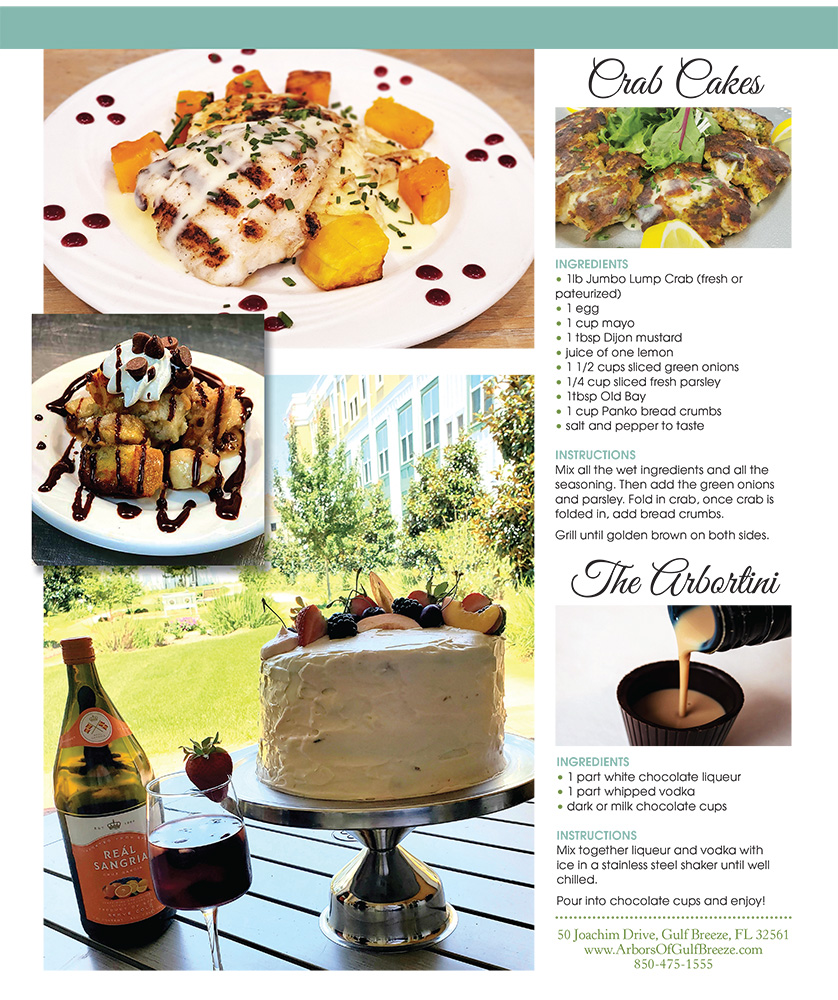 The Arbortini Lounge features the award-winning specialty drink, "The Arbortini." Residents enjoy daily "happy hour" with friends and a variety of beer, wine, or non-alcoholic beverages. Artful dining brings the residents and guests of The Arbors together. Lets' toast to that!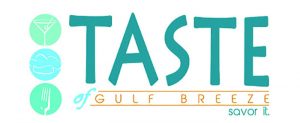 Taste of Gulf Breeze Voted:
Best Beverage and Best Appetizer
Specialty Division Peoples Choice Award
Best Appetizer