By Courtney Murray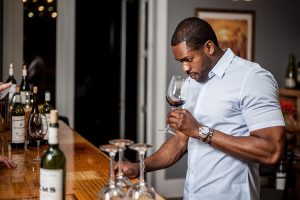 Sometimes you truly want to find love, but life gets in the way. Boston native and recent transplant to Pensacola, Florida, Jean Blanc, has found himself in exactly this predicament. All other aspects of his life have fallen into place; going through life focused on his career and financial goals but missing a life partner to share it all with. "Every time I found myself getting close to a confident, incredible woman, I moved for work," said Jean. The journey towards love comes in many different forms, and a path was about to present itself. Jean was hesitant at first when he was selected to be a contestant on the upcoming season of The Bachelorette. As a skeptic of reality television, Jean was surprised by how authentic things were, despite the major production scale involved. Meeting the newest bachelorette, Becca, did not disappoint. "I don't want to give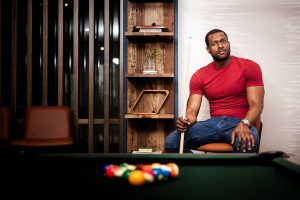 too many spoilers, but I fell hard!" said Jean. Growing up, Jean worked for his family business, Best Home Improvement, focusing on residential and commercial construction renovations. This collaborative entrepreneurship effort instilled the fundamental values of diligence, integrity, and most importantly the significance of family in Jean. It also sparked an interest in the electrical industry, which he went on to study and thrive in the field. Life has now brought this multitalented man to Pensacola where he is learning to become a purchasing manager at a paper mill. He is adjusting quickly to the beach life and loves exploring all of the gems Pensacola has to offer and appreciates the upbeat and friendly people he's surrounded by.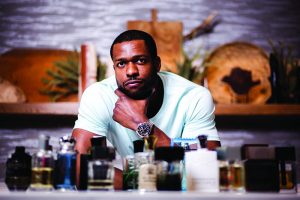 Never having been an avid watcher of The Bachelorette in the past freed up a lot of time for Jean to pursue his passions. In addition to maintaining an active lifestyle, traveling, and volunteering, Jean is gearing up to launch a line of luxury fragrances dedicated to empowering women called Jean Blanc Boutique. "The fragrance is slated to be launched in the next few weeks. My business partners have formulated scents for billionaire brands and household names so the process is very exciting," he said.
Over the years Jean has collected over 200 fragrances. He described, "I am what some may call a fragrance enthusiast. Fragrances are more than just a spray to entice smell; fragrances are something that trigger memories. It is really about emotions that are evoked that retain my interest in fragrances." As a businessman in the public eye, Jean is quickly becoming recognized for his overall style. He said, "I would categorize my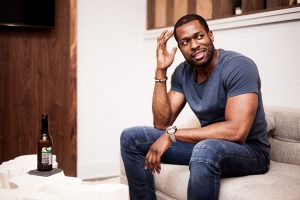 personal style as classy, modern, and edgy. Like fragrances there is an outfit right for every occasion."
Jean values the importance of finding love and bestowed the following advice to others considering venturing down this alternative path of reality television, "My advice to someone looking to be on the show is to be authentic to who you are and keep your wits and integrity. It's a pretty overwhelming process and platform to experience, but if you're comfortable with who you are you'll shine." Get ready #BachelorNation to follow this Pensacola heartthrob on his adventure towards finding love.