story by Liesel Schmidt | photos provided by Another Broken Egg, LLC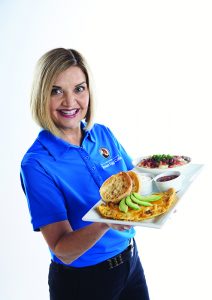 You could say that the tale of how Another Broken Egg came to be in Pensacola is a story of love at first bite…Quite literally, in fact, as it was the experience of dining at the Destin location that led Homer and Linda Biggers to research the possibility of buying their own piece of the successful breakfast/lunch franchise. Despite the fact that neither of them had had any prior experience in the industry, the Biggers had fallen in love with the restaurant and its menu of delicious breakfast, brunch, and lunch offerings; and after learning that a Pensacola location was available, the couple knew that their journey to becoming restaurateurs was about to begin.
After scouting for locations throughout Pensacola led them to a prime spot in the thick of things on Gregory Street, Another Broken Egg welcomed its first guests in January 2012, quickly drawing a loyal following of diners who kept its tables filled and its dining room a flurry of activity. And with good reason, as the menu is certainly one deserving of note, offering everything one might imagine for the perfect breakfast experience.
Originally serving its first dishes from a converted old farmhouse in Mandeville, Louisiana, back in 1996, Another Broken Egg's initial concept focused on fresh-to-order New Orleans-inspired omelets and egg scrambles. Later expansions to the menu incorporated that same Cajun influence in each recipe, creating a following so great that the once humble little restaurant became a franchised brand with 68 locations across the United States.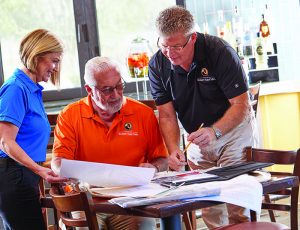 "What has made this company so successful is its concept, but our restaurant really embodies what the core of the company is all about: Making fantastic food and treating our customers with the greatest hospitality that they can find anywhere," says Linda, a former Registered Nurse who served in the operating rooms at both Andrews Institute and Baptist Hospital in Gulf Breeze. "We're really dedicated to providing a great experience for our guests in everything that we do," agrees Homer, a licensed engineer and former general contractor.
There are, of course, the traditional takes on pancakes, waffles, omelets, and French toast…But Another Broken Egg breaks out of its shell with far more creative versions, as well, tempting breakfast lovers to find new favorites that they can't get anywhere else. Serving up the flavors of the Sunshine state, the Floridian Omelette fills a fluffy omelet with cream cheese and tops it all off with succulent crabmeat sautéed in garlic, green onions, and melted Monterey Jack cheese. If you want to let the Good Times Roll, you'll love Stan's Mardi Gras Omelette, a twist on the classic filled with Louisiana crawfish, plump Gulf shrimp, spicy Andouille sausage, and diced red peppers topped with a rich and creamy tomato hollandaise, diced tomatoes, and green onions.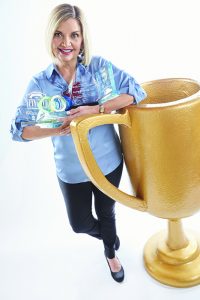 From Bananas Foster and Peach Cobbler Pancakes to Cinnamon Roll French Toast, breakfast is certainly a meal not to be missed at Another Broken Egg. And while their morning-hour delights are their claim to fame, lunchtime is hardly overlooked, as this midday repast is given a chance to shine in salads, burgers, and sandwiches, offering signatures like the Low Country Mushroom Burger, Nellies Chicken Sandwich, and the B.L.A.S.T.
Making everything from sauces, butters, guacamole, and salsas to granola and even sausage from scratch in house, Another Broken Egg is hardly a heat-and-serve kitchen slinging out dishes like short order cooks. Rather, they pay attention to the finer details, recognizing that care and quality shines through on the plate. Whether they're mixing up batter for a short-stack or assembling creamy hollandaise to drizzle over a perfectly poached egg, that same dedication to excellence is evident in every component—and certainly something that flavors every single bite.
Another Broken Egg is located at 721 East Gregory Street, Pensacola, Florida 32502. Open daily 7:00 a.m.- 2:00 p.m. For more information, call (850) 912-8347.
ABE Infused Mary
Ingredients
1 1/4 oz. pepper vodka
5 oz. ABE Bloody Mary Mix
1 slice crisp bacon
1 celery stalk (with leaves)
Lime wedge
Carrot strip
Green olive
Picked okra
Ice
Mason jar
 Directions
Fill a Mason jar with ice, then add pepper vodka and Bloody Mary Mix. Stir together to combine. Place bacon strip and celery stalk inside jar. Using a bamboo skewer, assemble a garnish pick with lime wedge, carrot strip, olive, and okra. Place skewer across the top of the jar with okra overlapping the rim and serve.
Recipe printed and adapted with permission of Another Broken Egg of America, LLC.