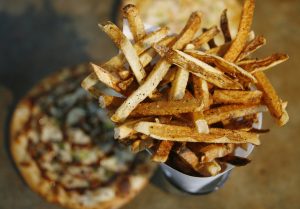 By Liesel Schmidt
Herb-roasted duck and filet mignon on pizza, hand-cut fries tossed in duck fat, Kobe beef on a bun, "adultified" milkshakes…Who does that?
 This guy. And by this guy, we mean Joe Abston, a long-time local of Pensacola whose time working various jobs in the restaurant industry gave him the know-how to see something unique and take everything he'd learned to launch his own group of restaurants that were anything but ordinary.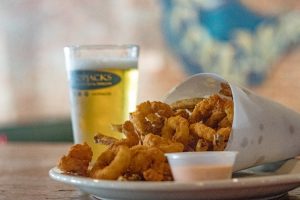 Even before the trend of craft breweries hit such heavy strides in the area, Joe recognized the emerging potential of the craze and decided to capitalize on it, opening Hopjacks Pizza Kitchen & Taproom in 2008 to fill a decided hole in the market. He began with a classic concept—pizza, beer, and fries—and put a whole new spin on every component, topping his freshly made pizzas with imaginative ingredients that were excellent in quality, hand-cutting French fries and making them even more decadent with duck fat, and offering more than 112 beers on tap—most of them craft—in addition to bottles and cans to satisfy his steadily-growing masses of thirsty diners. "When I opened Hopjacks, there were absolutely no late-night food options other than drive-thrus—and definitely nowhere to eat that was serving craft beers in Pensacola—and I really could see that craft beers were going to become a big thing," says Abston.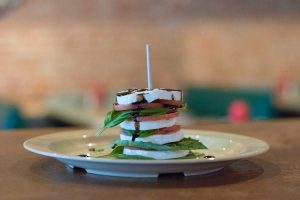 There have, of course, been some growing pains. But Hopjacks has proven to be a huge success, expanding their menu to include handcrafted burgers, sandwiches, salads, and appetizers that have been called absolutely "addictive."
Drawing on the momentum of his success, the growth that seemed to be underway in the downtown district, and—naturally—his passion, creativity, and willingness to think outside of the box, Abston opened the doors to The Tin Cow in 2012, offering something unexpected, delicious, and undeniably fun. More of an all-around family-friendly concept than Hopjacks' late-night crowd pleasing offerings, The Tin Cow is build solidly on the foundation of just what the name implies: the divine bovine. All iterations of handcrafted gourmet burgers make up the menu, from premium-grade Angus beef to even more choice meats like American Kobe. No mere ketchup and mustard here—the dressings are just as imaginative as one might expect from a foodie like Abston, piling on everything from applewood bacon to Spam and pineapple. But beef isn't the only thing on the bun—lamb, bison, venison, turkey, crab, black bean, and even vegan patties also hold their own; and the customization of all things from the burgers to the "snacks" of freshly-made chips, fries, and pork rinds means that The Tin Cow truly is in a herd all its own.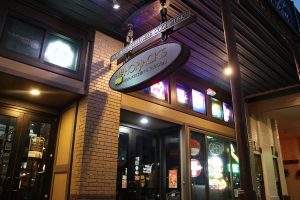 Abston's idea wasn't just for the burgers and fries, however. He wanted to shake things up—literally—and the menu of milkshakes does just that, offering everything from classic vanilla and chocolate to "spiked" shakes so creamy and decadent that the buzz you'll get from slurping one down is just the cherry on top. In its past six years of operation, the burger joint has definitely become a cattle call, and such success has whet Abston's appetite to expand, likely in the form of franchising the brand to take it even further.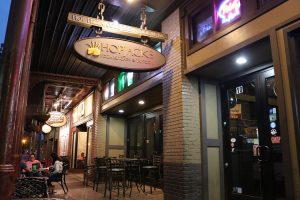 The whole venture has been exciting for this local guy with a few off-the-wall ideas, and his brands have certainly done their share to feed the community in more ways than one. "I love being able to bring something really different to Pensacola that people can't get anywhere else, and these restaurants have also created so many jobs and learning opportunities for people," says Abston. "We have nearly 150 employees now and have helped provide employment for hundreds of college students, countless single mothers and fathers, veterans, and career hospitality people that love this industry. By no means could I do this alone—we're all a team, and the success of these restaurants relies on that team."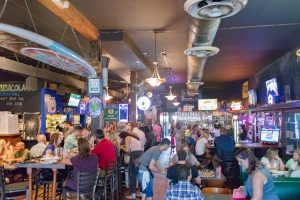 If Abston and his restaurants are any proof, those people that love the industry are the ones that are keeping things interesting, offering something unique to their diners, and eating up every minute of their success.
To learn more about The Tin Cow, visit www.thetincow.com. Visit www.hopjacks.com to learn more about Hopjacks Pizza Kitchen & Taproom.