Dear Donor Family,
I'm following up to let you know more concerning the donations of your father and husband, Jeff. Jeff's skin donation went to the University Hospital to help burn patients and those who are having difficulty healing a wound. His saphenous vein was sent to Kansas, where a 67-year old female received it for a vein peripheral bypass surgery, which helps restore blood flow to the leg. A 54-year old male from Nevada received his other saphenous vein. Jeff's donation helped 64 people, ranging in ages from 14 to 70, live a better life. Although losing a husband and father, especially at such a young age, is a dramatic and painful loss, we hope that knowing his organ donations helped so many people provides some comfort.
Sincerely,
Karen
Family Support Liaison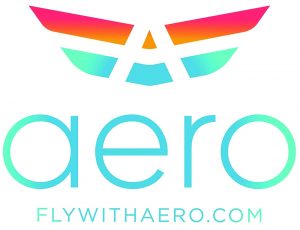 It's sacrifices like this that touch and motivate the Aero Air Charter family, because, beyond flying friends, families, and businesspeople to their destinations, Aero delivers life-saving doctors and organs donated for transplant to patients in their most critical moments.
This one letter shows how one organ donor can improve – even save – lives. And it's not just the life of the recipient that's improved. The lives of all those connected with the donor are impacted, too. One person, one donor, means so much to so many.
"It's an honor." That's how Wendy Smith, Partner at Aero Air Charter, describes its partnership with organ donor organizations these past five years. In each of those years, they've made more than 100 flights delivering life-saving doctors and organs donated for transplant.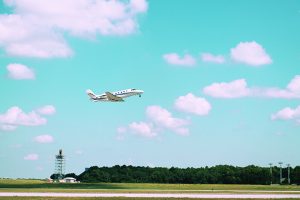 Aero Air Charter first took flight in January 2015 and was purchased this past February by Pensacola residents Wendy and Joel Smith. "Being involved with organ donor organizations is important to us at Aero – it's a relationship that we treat with reverence," explains Mrs. Smith."It truly is humbling to be part of something that helps improve and save lives."
Organ donor flights are a team effort. For Aero's pilots, donor flights are as close to a military mission as it gets in the civilian world. "They're last-minute, as time-sensitive as it can be – a matter of life and death – and they involve teamwork to be successful. And they're personally rewarding," says Kit McCulley, Aero's Air Charter's Director of Operations and Chief Pilot.
"Good or bad weather, I love to fly transplant organs and the medical staff. Because of the conditions, some flights require all the skills, training, and expertise that I've gained over the years," explains Aero Air Charter Pilot, John Jenesta.
When the call comes, it's Aero's 24/7 staff, such as Chelsea Whiteside, that answers and puts all the parts into motion. "I've received calls while I've been at the beach and out on a boat, but most come late at night. At that point, it's a rush to put it all together, but It's a rush that is so worthwhile," says Ms. Whiteside.
Interview with Wendy Smith, Managing Partner, Aero Air Charter
How did the donor program play a part in your decision to purchase Aero Air Charter?
We were Aero customers first. We never set out to purchase a jet charter, it just all happened serendipitously. As we spent more time with the crews between flights, we asked a million questions about them and the operation. They told us about donor flights, and as we heard these stories, we felt the extreme pride coming from the pilots and the staff to be a part of a team that gives hope. We saw a powerful theme and fell in love. Once we purchased Aero Air Charter, I knew one of our missions was to encourage organ donation and to provide the best possible inflight experience to the medical teams.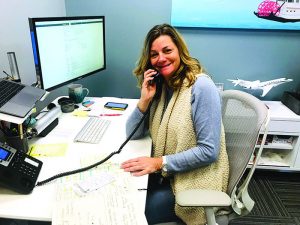 Is there a donor story that stands out to you?
All donor flights are incredibly special, but one that stands out for me was a late-night call to pick up organs from San Juan, Puerto Rico…my hometown. From my small island of Puerto Rico, that has gone through so much the past two years after Hurricane Maria, came a tremendous gift to someone here in the states. Like all organ flights, Aero delivered quickly, efficiently, and with the highest honor and pride. That mission felt personal to me and to my family back in Puerto Rico. From Puerto Rico with love….
I pray that it was a successful procedure, and the donor's family takes some comfort in knowing that their loved one gave the gift of life. What a legacy!
Give us an idea of the timeline once Aero Air Charter has received notification of an organ pickup and delivery.
Our organ donor flights are usually last minute, overnight, and during weekends. Notification can be within one to five hours ahead of departure. Time is crucial to coordinate the crew flying to pick up the doctors at one private airport and transport them and the organ to a second location.
Aero answers these calls 24/7 and can be wheels-up within 2 hours. A system is in place to ensure we have pilots on standby that have their FAA rest and enough flight time available. The jets and inflight cabin are always prepared and ready for takeoff, as it would be for any Aero VIP passenger. Having this system in place is vital because of the incredible time sensitivity. "Time is muscle," as one of the medical surgeons said.
How many organ deliveries does Aero Air Charter make a year?
Aero has made 103 medical flights and over 50,000 miles just in the past eight months! That's 50,000 miles of spreading hope.
Why is the donor program important to Aero Air Charter?
The donor program has become a part of Aero's DNA, and therefore, a part of our culture. Once I learned more about organ donation and heard stories from families who turned loss into hope and from donor recipients, I became a passionate advocate.
Knowing the factsis an eye-opener and should motivate people to sign up.  One donor can save up to eight lives and save or enhance 100 more through tissue donation. There are 123,000 men, women, and children on the national transplant waiting list; 21 of these die each day. 95% of U.S adults support organ donation, but only 54% have signed up as donors. This statistic is puzzling. We can do better, can't we?
One donor, so much good. This is why Aero Air Charter is committed. This is why they encourage all who read this article to become an organ donor. Sign up at flywithaero.com/beadonor.