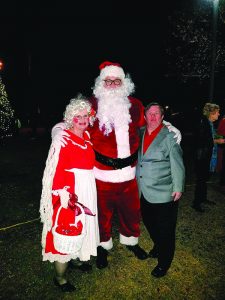 Helping people they serve realize their dreams has been the foundation of The Arc Gateway for over 60 years. The team at The Arc Gateway helps to provide the best possible life experiences for persons with disabilities by seeing their ability, not their disability.   The Arc Gateway currently serves more than 850 children and adults with various disabilities with an objective of enabling the individual to be as independent as possible through skills acquisition that will allow them to live, work, and play in the community with minimal assistance.
The Arc Gateway has a myriad of ways, means, and opportunities in which they offer services. Through The Pearl Nelson Child Development Center they are able to provide pediatric speech, physical, occupational, and vision therapies, as well as early intervention services for children who have, or are at risk of, a developmental disability. Through the PALS Program, students with intellectual and developmental disabilities have the opportunity to go to college, to learn new skills, explore careers, prepare for employment and ultimately gain more independence.  The Pollack Training Center offers job-skills training through secure document shredding and a horticulture program and an art program provides a creative means for learning. Pollack Industries provides training and employment opportunities for adults with I/DD.  Program participants have opportunities to earn an income and develop marketable job skills through the fabrication of plant sleeves, survey stakes, and concrete products; or through another sub-contracting partnerships.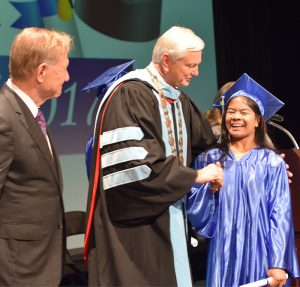 There are other programs that achieve the goal of putting individuals to work. The Community Based Employment Program connects participants with employment throughout the community at locations such as the I-10 Welcome Center, the I-10 weigh stations, and Armstrong World Industries. Employment Services provides one-on-one job placement and coaching to help people with disabilities find competitive employment with local businesses. The Senior Adult Program offers a meaningful daily routine to individuals age 50+ with I/DD, who may be slowing down and experiencing age related health issues.
Another program, called Residential Services ensures that individuals with I/DD receive the assistance that they need to live as independently as possible in their home in the community.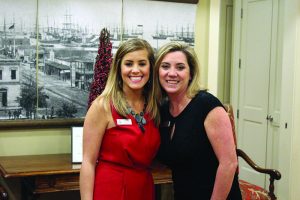 The Arc Gateway is on the verge of some exciting changes. They have added a day program in South Santa Rosa County, an area that has been underserved for many years, and are continuing to develop innovative and forward ways of integrating people with disabilities in our community so that they may realize their fullest potential.
The Arc Gateway relies heavily on support from the community in order to continue providing services. As a membership organization, everyone is encouraged to sign up to become a member of The Arc Gateway. A small donation enables their impact to be even stronger whether it is monetary or items from their wish list. Or, there are many opportunities for volunteering in several of their programs that may just give you back more than you put in. Additionally, you may shop at their plant nursery, bring documents to their secure shredding facility, purchase client artwork or shop at their gift shop located in the West Florida Hospital. Visit www.arc-gateway.org for more information or follow them on Facebook.
Q & A with Missy Rogers of Arc Gateway
*What impact has Arc Gateway had on the Pensacola community in the last year?
 Whether we are providing physical therapy to an infant, employment coaching to an adult job seeker, or living assistance to a resident, we are constantly assuring the health, safety and well-being of that person. When a person with a disability is having their needs met, their family and caregivers may now become integral members of our community by going back to work rather than staying at home providing care. We employ about 200 people in our agency and add to the local economy and competitive workplace. The Arc Gateway continues to increase awareness about people with disabilities throughout our community in various ways.
*What are some of the greatest challenges your organization faces?
 The biggest challenge that we face is funding. The state legislature sets rates for services we provide. Other than a very minimal increase last year, the rates have remained constant since 2003, yet cost of living and minimum wage have both increased significantly. Regulatory requirements have increased and the reimbursement rates have not kept up with that growth. With our children's Early Intervention services, we have not seen an increase since 1989. It is becoming more difficult each year to continue to find ways to fund the gap between revenue and expenses.
*What is the most rewarding part of your involvement with the organization?
I have many fabulous days at The Arc Gateway. But, with any job, I also have those moments that are more difficult. When those moments occur, I am blessed to be able to get up from my desk and walk to one of our programs. Interacting with the children and adults we serve is always the remedy to a bad day. Receiving a hug and a smile can brighten any bad mood. And, being able to watch as they learn, grow and gain skills is the best! I love to celebrate their successes, whether big or small. Their personal achievement is what it's all about.
*Describe a situation working with the organization that really stood out and touched you.
 There are so many fantastic situations: I remember the tears streaming down the face of a mother one day as she watched her child navigate stairs on her own for the first time. I remember the hug of excitement from the person showing off her first paycheck after we got her a job. I remember the sense of pride beaming from a gentleman with cerebral palsy who had just flown a plane. These are all accomplishments that these individuals thought may never happen. But, with our help, these goals and dreams are all being accomplished. That is what it's all about.
*Is Arc Gateway involved in any upcoming events?
 In December, we held our annual Wreaths of Joy Gala. This sit down dinner for 600 is our biggest fundraiser of the year and I am excited to say that we raised more than $250,000! We also held a ceremony for the second class of graduates of the Program for Adult Learning and Support (PALS). We will be hosting a golf tournament this spring and our Crab Cake Cook-off in July at Seville Quarter. Look for us to be selling our client-made art at many festivals throughout the spring and summer.