Year after year and season after season, fashion repeats itself. It is a vicious cycle of shopping for the latest trends, getting sick of them, then they come back in fashion, and then you buy them again! Well get ready to expect the unexpected for fall 2018. You will see new and exciting twists on old fall favorites, as well as be blown away by fashion you've never seen before. Patterns are going to be big this season, especially plaid. Think a revamp of Cher Horowitz from Clueless in a menswear inspired jacket, and that is Fall Fashion 2018. Along with plaid there will be an abundance of herringbone and houndstooth in menswear cuts. While the menswear is oversized, the outerwear is even bigger. With bright and bold colors and layering, this is definitely a cold weather trend. We've got a while before we can wear a parka layered over a jacket layered over a fleece here in Florida.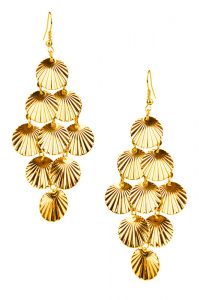 Mixing textures is another fun trend we will be seeing a lot of. You can pair everything from patchwork and crochet to knits and shearlings to create the ultimate folksy fashion look. This look is often coupled with a nature inspired color palette of mustard,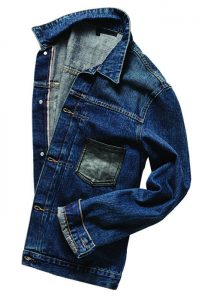 olive green, beige, maroon, camel, chocolate and burnt orange. Another pattern that is popular for fall in all aspects of your life from fashion to home is florals. There are delicate floral patterns and bold bouquets in every color imaginable. Florals are wonderful because they mix so well with stripes and plaids, making them extremely versatile for fall. A unique way to play with florals is to try embellished pieces, watercolor prints, or one of a kind hand painted wearable art.
We will also be seeing a lot of 1980s fashion revival with big shoulders, embellishments and black leather. Distressed denim is still in full force as well as skinny jeans and black denim. Head to toe black is a chic look and a timeless leather jacket will take you far this fall. Leather and suede jackets look phenomenal in black, camel, grey and colors like blush and burgundy as well. They are a must have piece in your wardrobe because they can be worn with everything from a feminine dress, to work, with sexy skinnies, or over a turtleneck. No matter how you style your investment piece, these jackets will elevate your look.
So much of fashion is a throwback to previous decades, but this fall we will be transported to the future. You will be seeing transparent plastic pieces, iridescent fabrics and something we never thought would come back in style, lucite high heels! If you haven't experimented with wearing metallics, you will this season. Try
out all the shades of gold, silver, copper and bronze and see what works best for your coloring and personal style. If wearing a gold leather skirt is too much for you, start smaller with silver ankle booties and ease your way into the iridescent world of mixing metals. Some other fun trends that will spill over from last fall are faux furs and animal prints. The moral of the story this fall is to experiment and expect the unexpected!