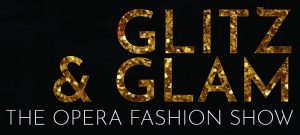 December 4
Glitz & Glam
Skopelos at New World
600 A Palafox Street | Pensacola
10:00am – 1:00pm
Pensacola Opera presents Glitz & Glam – The Opera Fashion Show! Enhance your opera and date night wardrobes with a luncheon fashion show featuring celebrity models, evening gowns, and cocktail dresses with a pop-up vendor shopping area before the show.
Visit PensacolaOpera.com to purchase invitations.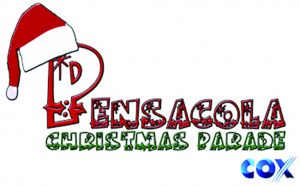 December 8
Cox Pensacola Christmas Parade
Downtown Pensacola
Begins Spring & Garden Streets | Pensacola
5:00pm – 8:00pm
You will not want to miss this event that draws over 50,000 people each year, including nearly 90 entries and eight bands from Escambia County, New Orleans and Mississippi. The parade also features the nationally renowned Blue Angels flight team and a host of organizations from around the region.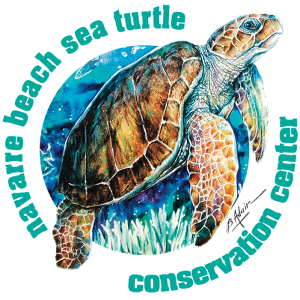 December 15
Sea Turtle Soirée
Hilton Pensacola Beach
12 Via de Luna Drive | Pensacola Beach
6:00pm – 9:00pm
The Sea Turtle Soirée is a fundraising event that will take place on December 15th, 2018, at 6:00pm, at the Pensacola Beach Hilton, Emerald Coast Ballroom. Join us for cocktails, delectable hors d'oeuvres, a silent auction, live entertainment and the opportunity to learn about future plans for the Navarre Beach Sea Turtle Conservation Center. This is an evening cocktail style event that is intended for adults only. Visit NavarreBeachSeaTurtles.org for more details and to purchase tickets.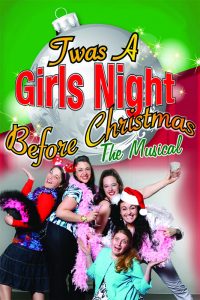 December 16
Twas a Girls Night Before Christmas: The Musical
Saenger Theatre
118 South Palafox Place | Pensacola
7:30pm – 9:00pm
This Christmas sequel will feature the give ladies we have all come to know and love gathering for a night on the town to laugh, cry, gossip and just let their hair down during the craziest of times: THE HOLIDAYS! This musical is guaranteed to resonate with anyone who has survived the holiday season, from the LONG visits with in-laws to the overcrowded malls. Classic Christmas songs and contemporary hits will have everyone singing and dancing along.
Tickets can be purchased by visiting PensacolaSaenger.com.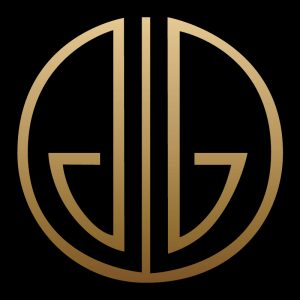 December 29
The Gatsby Girls Speakeasy Ball
Location to be announced on December 16th
9:00pm – 1:00am
New Time – New Place – In true 1920's-Speakeasy form, location to be revealed…The Krewe of the Gatsby Girls invite you to attend the 5th Annual Speakeasy Ball, an event sure to dazzle your senses and delight your date! Tickets will include an open bar, signature cocktails, champagne tasting room, bootlegger man cave, nosh–and as always—a night on the dance floor!
Visit KreweOfGatsbyGirls.com for more info and to purchase tickets.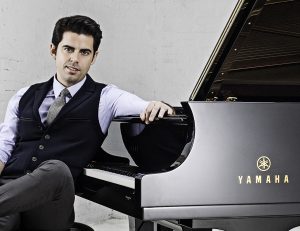 December 31
Pops Celebrates the New Year – Pensacola Symphony Orchestra
Saenger Theatre
118 South Palafox Place | Pensacola | 7:00pm
Ring in the New Year in style with the playful charm and unparalleled talent of pianist and vocalist Tony DeSare. This unforgettable evening will feature more than a century of piano's greatest hits, including the perennial favorites of Elton John, Ray Charles, John Lennon and more.
Purchase tickets online at www.ticketmaster.com.