Sweater Weather
story by Courtney Murray
The temperature begins to dip, the familiar sound of fallen leaves crinkle beneath your feet, and the scent of pumpkin spice lattes waft on the breeze…it's officially sweater weather. Even though sweater weather is a little ways off if you live in Pensacola, you can dream right? Lucky for us there are plenty of lighter weight options to fulfill our itch for fall fashion. Crochet and open weave fabrics are a great choice for warmer climates. Pair a thin crochet cardigan with cut off shorts and a simple white tank. You can switch up accessories to create a completely new look each time. Throw on a camel flat brimmed hat and some tan ankle booties for a Coachella-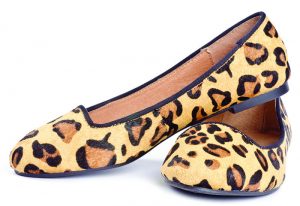 inspired boho ensemble. Add thin layered gold necklaces and leopard print mules for a simple, yet polished outfit. Speaking of leopard, the animal print trend is still going strong and shows no signs of slowing down anytime soon. The look transfers seamlessly into the autumn season. Trade out your leopard tanks for a soft cotton blend pullover. Pro tip: size up one or two sizes for a tunic fit that can be paired with leggings. Let's be honest, everything is better with leggings. Cardigans and dusters are also perfect with leggings and they come in every color, fabric, and shape under the sun. A long charcoal grey duster with a black turtleneck and over the knee boots is a sleek look perfect for work or cocktails with your girlfriends. While a color block cardigan with distressed denim, an eyelet lace trimmed camisole, and sneakers is a put together casual look for the stylish girl on the go or mom chasing her toddlers in the park. No fall wardrobe is complete without the ubiquitous chunky sweater. Whether it's a rich wine colored cable knit turtleneck, a nubby olive pompom pullover, or an irresistibly soft white chenille off the shoulder slouchy sweater; wearing one of these will have you dreaming of snuggling up with a cozy plaid blanket and sipping a hot apple cider with a good book. Don't forget to burn the spiced pumpkin pie candle.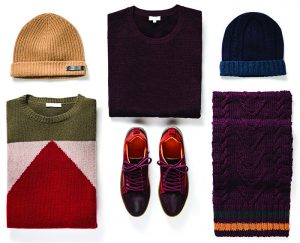 Men can't be forgotten when it comes to this fall wardrobe staple. Sweaters come in all shapes and styles for the boys, too. A V-neck pullover is the most universal option. Choose a luxurious cashmere in a classic color and you can take that bad boy to the office, on a date, or for the perfect Instagram-worthy family photo shoot at the apple orchard. They look stylish worn alone, or with a plaid shirt peeking out from beneath. There's something old worldly about a man in a cardigan. Visions are conjured up of lounging in a leather chair in a dimly lit cigar bar with perfectly worn in loafers and a single malt in hand. Cardigans can also go the other direction into hipster territory, too. Pair with skinny jeans, a plain white tee and some stylish sneakers, and all you need is the obligatory hipster glasses to complete the look (prescription not necessary). Turtlenecks are another popular style for men as the temperature begins to drop. The easiest way to wear one is with your favorite pair of jeans and some tan boots.
Sweaters can be fancy with sequins or fringe or as basic as a plain black crewneck. Trends will come and go, but one thing will never change; the jeans and sweater combo is an autumn uniform for all. Happy Fall Y'all.