photos provided by UMCH  | story by Greg Alexander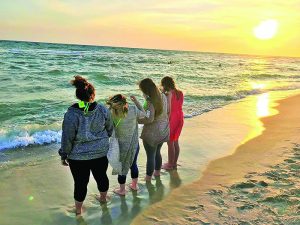 Serving out the simply stated but exceptionally difficult mission of "Following the example of Christ by embracing all God's children … one child, one family at a time," the United Methodist Children's Home provides homes, hope, and healing in Northwest FL to families, children, and youth impacted by abuse and neglect. Agency-wide services include foster care (traditional and therapeutic), adoption services, teen center, residential homes, transitional living services, family preservation and reunification, and higher education scholarship programs.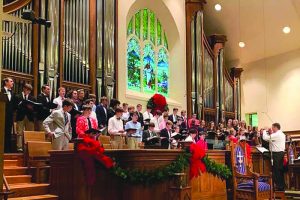 Homes for children and youth in need are provided through their foster care program and teen group home. Their family preservation program provides targeted, specific interventions for families who are at risk for having children removed as well as with families working toward reunifying with their children. Their Teen Center provides mentoring and educational support services for youth impacted by the foster care system. Children served range from ages 0-21. Referrals are received from the Florida Department of Children and Families (DCF) and Families First Network (FFN). UMCH is licensed through DCF, contracted through FFN, and serves an average of 125-150 individuals at any given time in Northwest FL.
Their programs span 36 counties in Alabama and four in Northwest FL. The NWFL ministry currently has program offices and staff serving children and families in Escambia, Santa Rosa, Okaloosa, and Walton Counties. Detailed history and program information can be found online at www.UMCH.net or call us at 850.240.6234.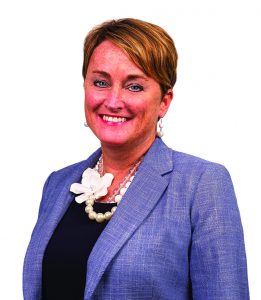 Interview with Tracey Williams  
Executive Director, United Methodist Children's Home – NWFL Ministry
Tell us about your role with UMCH.
I joined the UMCH leadership team in April 2018. I was not looking for a job, but trying to refer a qualified candidate for the position. After learning about UMCH's history, impact, and plans to expand foster care programs in Northwest FL, it became clear to my heart that this was an opportunity for me professionally and personally. I am a former foster parent who adopted my son at the age of two. I know first-hand the challenges and rewards of being a foster parent and have managed non-profits working with vulnerable populations most of my career.
What sort of staff does UMCHNWFL have locally?
Our corporate office is located in Montgomery, AL, with administrative offices in both Birmingham and Fort Walton Beach. Locally, a staff of 25 are living and serving Escambia, Santa Rosa, Okaloosa, and Walton Counties. That number should grow in 2020 due to increased needs in Okaloosa and Walton Counties.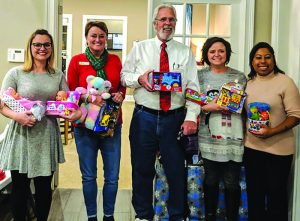 To better represent the Northwest FL community, we are in the process of developing a volunteer leadership board from the four county area. Current leadership includes Jerry Maygarden and Kim Stagner (Escambia and Santa Rosa Counties) and Jeff Dannelly, Kirby Williams, and Greg Crouch (Okaloosa and Walton Counties). Volunteers are limited at our program locations due to sensitivity, privacy, and safety issues. We do have many community advocates and supporters in our schools and churches who raise funds, collect necessary donations (for our foster families and our teens), provide tutoring, fellowship and social opportunities.
How is UMCHNWFL funded?
Collectively, the state of Florida pays about 60% of what it costs to run the programs, and funding is always shifting and fluctuating. The remainder is from donors and churches from Alabama and Florida.
What is the impact of UMCH in our community in the last year?
– 15,121 days of foster care for 116 children and youth from Pensacola to Destin area.
– 2,469 days of care for 18 teen girls in foster care at our residential home in Milton.
– 389 family members were served (92 families) through our intensive, in-home prevention and reunification treatment in all four counties.
– 29 teenagers in foster care received after school and summer care empowerment through our Teen Center in Crestview.
What is the most rewarding part of your involvement with the organization?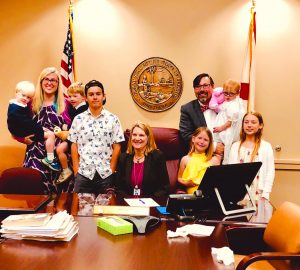 Realizing the impact on kids when they finally have a safe and loving home, regular meals, and a place to rest. After that initial realization that they are in a safe place, they began the process of healing and growing. They have structure, learn appropriate expectations and relationships, and live with people who advocate for their needs in every aspect of their lives. It's life changing for them; not an overnight transformation, but it is amazing to watch the healing and growth unfold.
What challenges does your organization face?
Right now – community awareness beyond community churches. Northwest FLis full of non-profit agencies benefiting children and families. Many of these agencies have designated staff to interact with the community. Because our headquarters and leadership were primarily located in Montgomery, we did not have ongoing and focused community development locally. While we are a vital and trusted agency among our partners and within our industry, the majority of our constituents are members of the United Methodist Church. We have been very blessed to receive consistent and ongoing support from churches in the Alabama West Florida Conference, but we need to reach and engage the greater community. Not just to impact funding and awareness, but to recruit more foster families, and support foster families.
What is one thing you want readers to know about UMCHNWFL?
We are laser focused on healing children who are victims of choices made by adults in their lives. Many have endured unthinkable childhoods, through no fault of their own. Recently, I spoke to a bible school class when one young boy asked me "…aren't foster kids bad?" That broke my heart as I explained they are not bad kids, but that they had bad things happen to them. They need our love and support to ensure they have what every child deserves; a home, and hope. Whether it's working with that child's parents to encourage reunification, or preparing a teenager for the world without a family when they "age out" of the system, every aspect of that child's healing and growth is the reason we exist. We depend on donors to fill the gap not covered by state funding and for extracurricular activities necessary to encourage social, educational, physical, and spiritual growth. Like your kids, the cost of school activities, sports, prom, and band add up. Imagine a household with six teenage girls! Our website has giving options.